How to invest real money?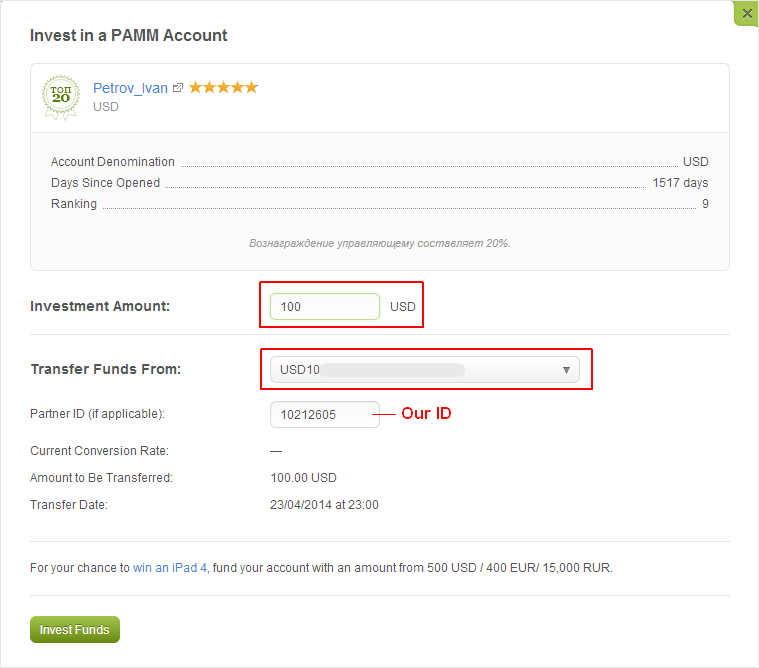 To invest in the portfolio, you need to deposit an appropriate amount in each PAMM-account. All the operations with real money are carried out through the Alpari broker.
1. Register with the broker and replenish your personal account.
Further for each PAMM-account of portfolio in turn:
2. Press the «Invest» button next to a PAMM account.
The page of creating and replenishing of an investment account will open on Alpari website (see figure).
3. Enter the amount of a PAMM-account in the portfolio.
4. Choose your personal account from which money will be transferred.
5. Click «Invest».
Once the request is executed, funds will be transferred to the PAMM-account and will become involved in trade.
You will be able to monitor profit in your personal cabinet at Alpari in the «Investments in PAMM-accounts» section.